Betanin extract
[
customers have already purchased this product.]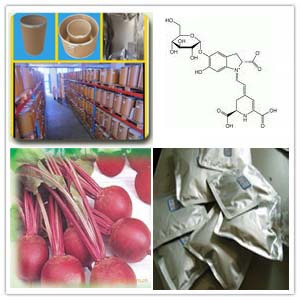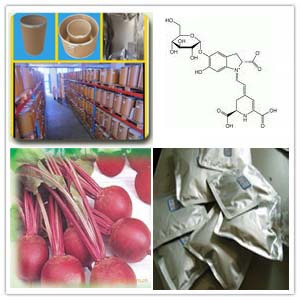 Product name:Betanin extract
CAS:7659-95-2
Molecolare Formula:C24H27N2O13
Molecolare Weight:551.48
Product Description:
Betanin, or Beetroot Red, is a red glycosidic food dye obtained from beets; its aglycone, obtained by hydrolyzing away the glucose molecule, is betanidin. As a food additive, its E number is E162.
The most common uses of betanin are in coloring ice cream and powdered soft drink beverages; other uses are in some sugar confectionery, e.g. fondants, sugar strands, sugar coatings, and fruit or cream fillings. In hot processed candies, it can be used if added at the final part of the processing. Betanin is also used in soups as well as tomato and bacon products.
Betanin absorbs well from the gut and acts as an antioxidant.
Betanin is a betalain pigment, together with isobetanin, probetanin, and neobetanin. Other pigments contained in beet are indicaxanthin and vulgaxanthins.